Born on May 31, 2001, Iga Swiatek is currently at the 54th position in the WTA rankings. One of her biggest strengths is her strong and accurate forehand. She generates so much power in it that it becomes impossible for the opponent even if she somehow manages to reach to the ball. She is tall (5'9") which gives her an advantage in the serves.
Iga Swiatek or 'EEgah Chviontek'?: Name Pronunciation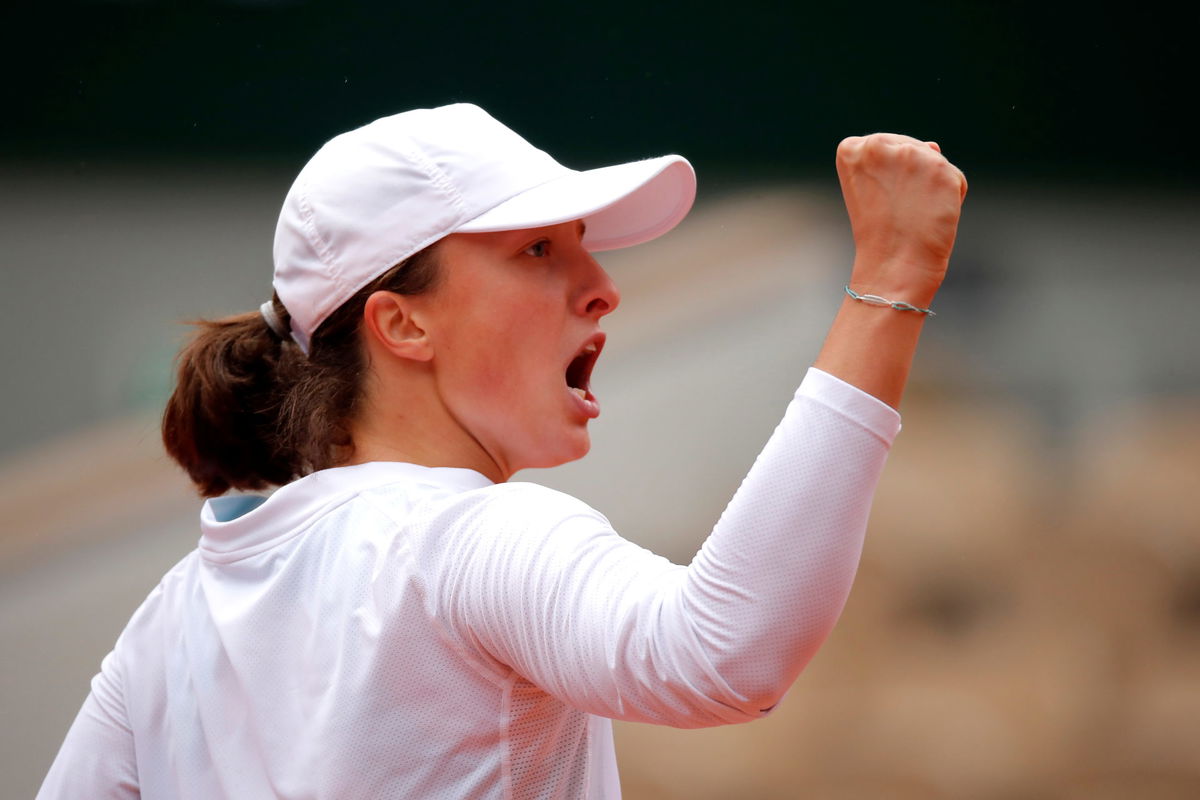 It's not only her gameplay that is idiosyncratic. But, uniqueness begins from her name itself. It's interesting that her name is not pronounced as it is written. Iga has that extra sound 'h' and instead of 'Ai' in the beginning it is 'EE', making it 'EE-gah'. The second name is purely based on the Polish alphabet. The 'S' is pronounced as 'Ch' and a is actually there for the sound 'on', making the second name Chviontek.
Swiatek's Family
The family has a history with sports. Her father, Tomasz Swiatek is a former Olympic rower who was a part of the Seoul Olympics, held in 1988. Iga also has an elder sister who is 3 years older than her.
Junior Career
The world really came to know about her after she won the Wimbledon title in 2018. In her very first match, she had to face the top-seeded player as she started as an unseeded player. What happened next was astonishing. She won the match in 3 sets and didn't lose a set in any game afterward. She eventually went on to win the title. In the same year, she went on to win a gold medal in the Youth Olympics in the doubles category.
Iga was a prolific player right from the beginning. In her first ITF event in 2014, she won all of her matches which helped Poland to finish at the 9th spot. She was 13 at this time. In her second ITF World Junior Tennis Finals, she boosted Poland to reach the semi-finals of the tournament.
She made her first appearance in the junior Grand Slam in 2016 when she decided to take part in the French Open. She played well but got eliminated in the quarter-finals. 2 years later, she won her maiden Grand Slam title in the doubles category at the French Open 2018.