July 15 – Finland is the top ranked country, while Afghanistan is in the last place. Neighboring India is ranked 139th and Pakistan 121st. Nepal and Bangladesh are ranked 84th and 94th respectively.
No country in Asia is in the top 20 according to these rankings.
The latest list was completed before the Russian invasion of Ukraine.
For similar articles, join our Telegram channel for the latest updates. – click here
The world happiness report, now in its 10th year, is based on people's own assessment of their happiness, as well as economic and social data. It assigns a happiness score on a scale of zero to 10, based on an average of data over three years.
This year the authors also used data from social media to compare people's emotions before and after the Covid-19 pandemic. They found "strong increases in anxiety and sadness" in 18 countries but a fall in feelings of anger.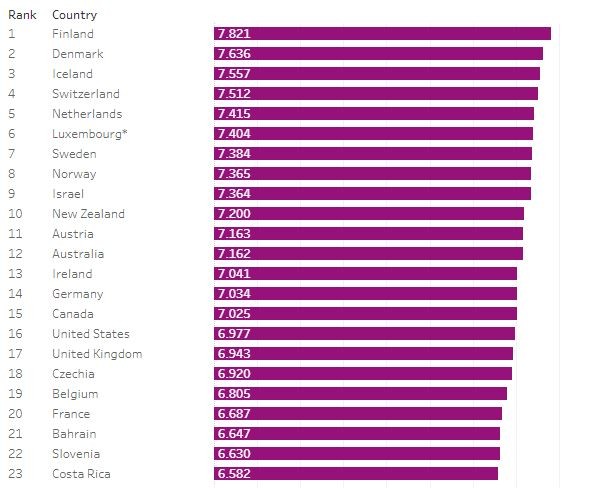 Subscribe to our Telegram channel for the latest updates from around the world