Colombo, July 2 (DailyMirror) – With the second consecutive loss to England, Sri Lanka surpassed India to become the country with the most losses in the history of ODI cricket.
Sri Lanka now have lost 428 matches while India and Pakistan have lost 427 and 414 matches respectively. From debuting in ODIs in 1975 till now Sri Lanka have played 860 matches and have won 390 matches while losing 428.
For similar articles, join our Whatsapp group for the latest updates. – click here
In terms of win/loss ratio Sri Lanka has a value of 0.913, which is only top to Bangladesh and Zimbabwe among the top cricketing nations. South Africa tops this list with win/loss ratio of 1.77.
17.5% of the losses (75) are since 2015, and in this period 62% of the games played have been lost by Sri Lanka.
Below chart shows the win/loss ratio of Sri Lanka over the years. Clearly shows the rise and fall of Sri Lankan cricket.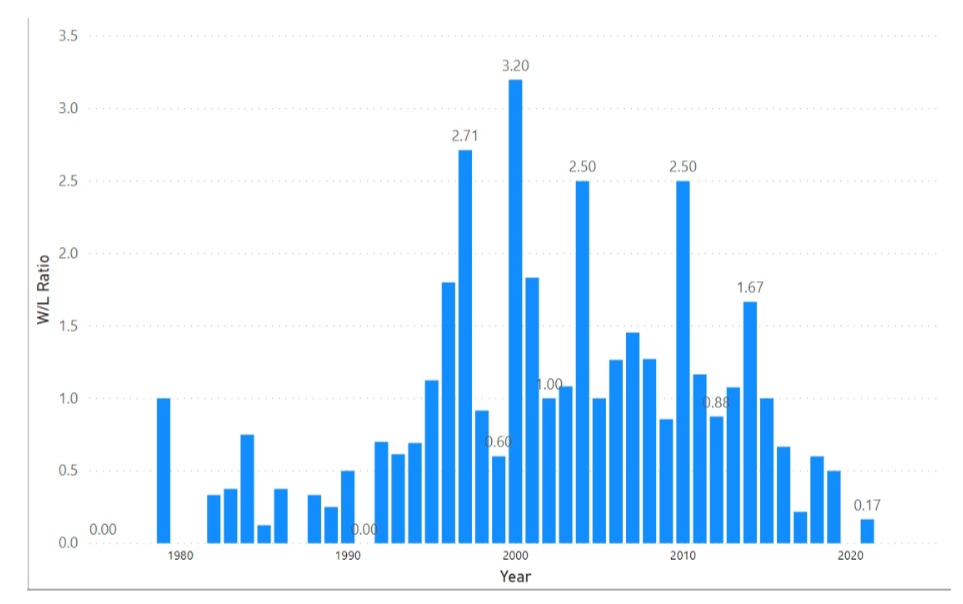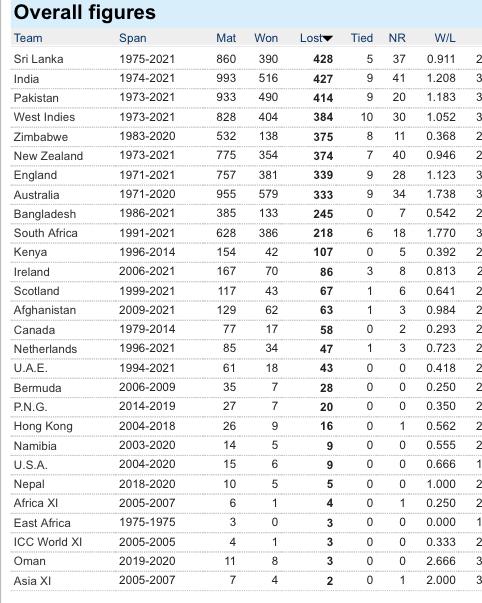 Subscribe to our Whatsapp channel for the latest updates on the news you need to know