Colombo, August 6 (NewsWire) – A significant increase has been observed in the transmission of COVID-19 in the Western Province, reaching an extremely serious point, the Sri Lanka Medical Association (SLMA) warned today (5). 
In a letter addressed to President Gotabaya Rajapaksa, the SLMA pointed out that beds at all Intensive Care Unit and General Wards of hospitals have been fully occupied by Covid patients, with no medical facilities available for seriously ill Covid patients.
Subscribe to the most important and interesting stories from newsin.asia
The SLMA pointed out that the current surge in cases is consistent with the rapid spread of the Delta variant in the country at present.
In the six-point letter, the SLMA warned that it will only take a short period of time for the Delta variant to spread from the Western Province to other less affected parts of the country.
The SLMA called on the Government to take necessary measures to strengthen the health system in order to deal with the ongoing pandemic.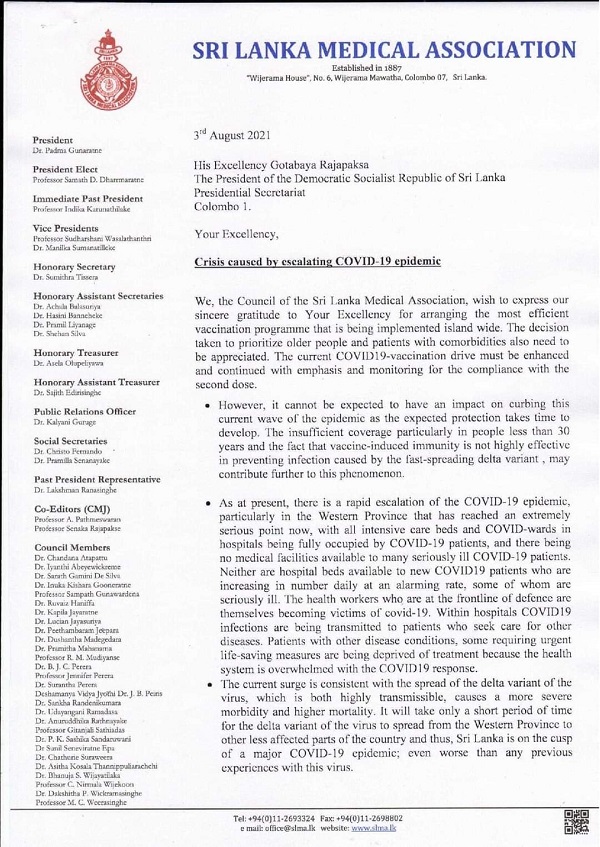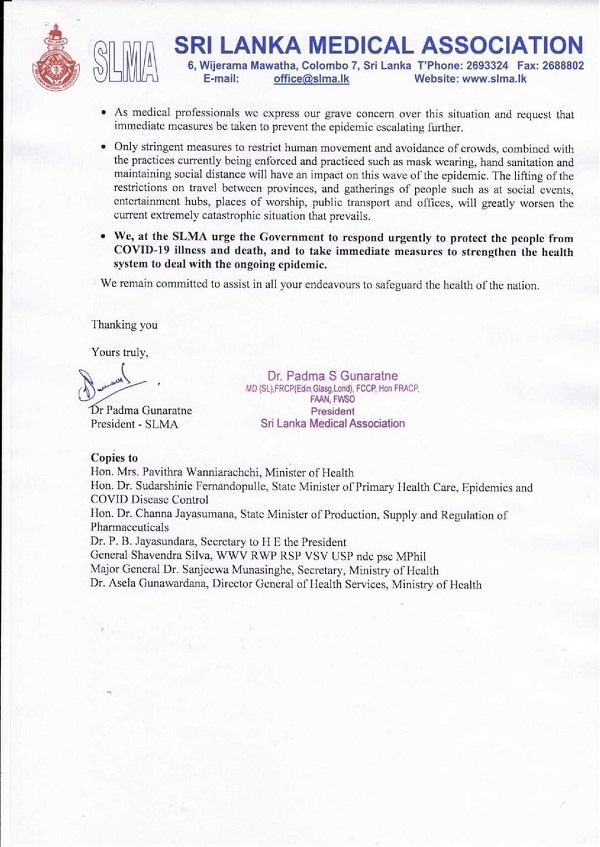 Also read –
Next two weeks extremely crucial warns Sri Lanka Medical Association (SLMA)
Lady Ridgeway runs out of capacity to treat COVID-19 infected children
For similar articles, join our Whatsapp group for the latest updates. – click here