Colombo, Feb 5 (NewsWire) – A Vaccine mandate has been issued in Sri Lanka banning unvaccinated people from entering public places including transport without specified vaccination proof with effect from April 30, 2022 unless exempted by Proper Authority.
For the purposes of the regulation "fully vaccinated " means that the relevant person has obtained the required doses of the relevant vaccination as specified by the Director General of Health Services.
According to Sri Lanka Health Ministry, Public who have taken minimum three doses of the vaccine will be considered as fully vaccinated.
Subscribe to our Telegram channel for the latest updates from around the world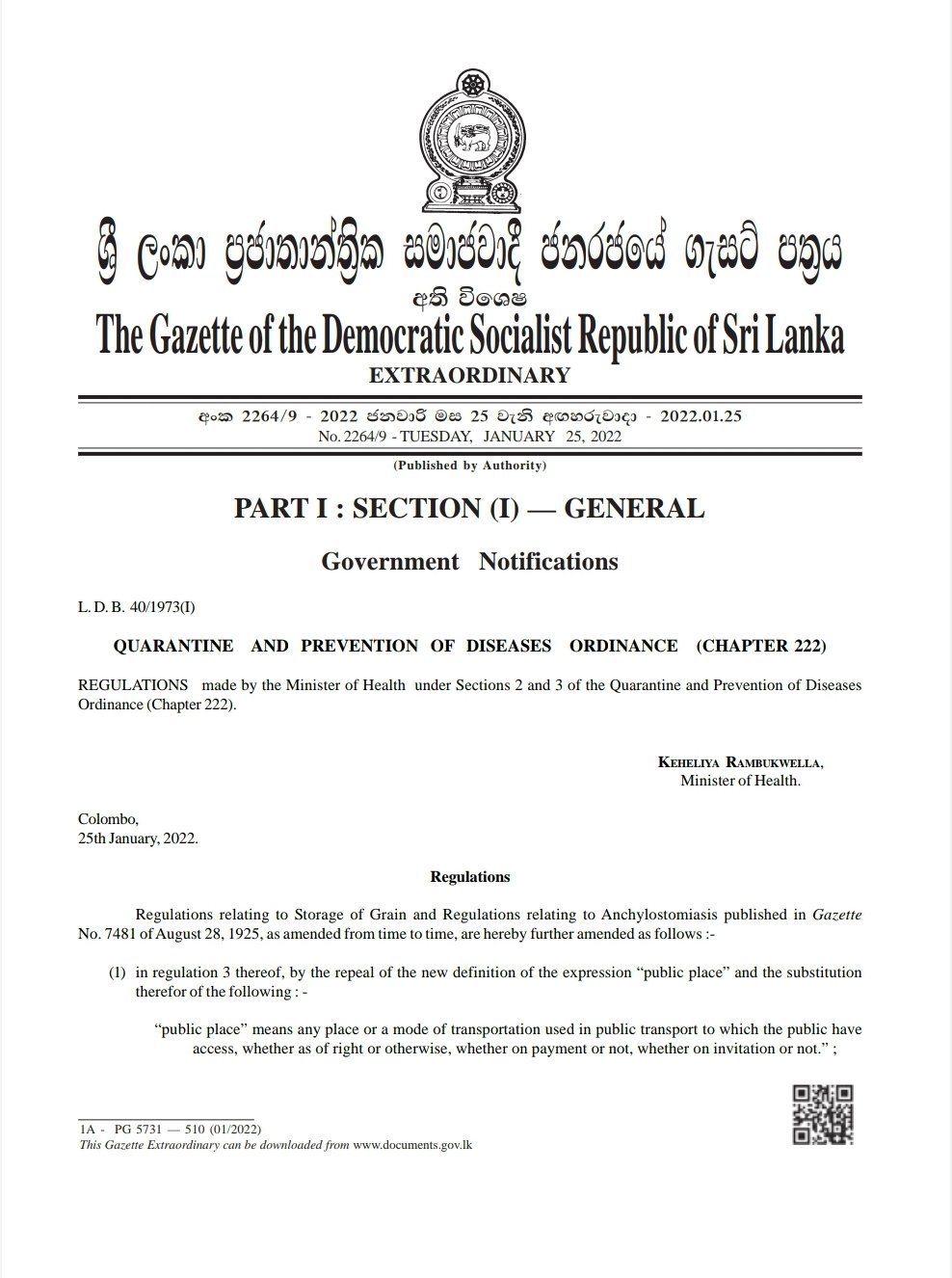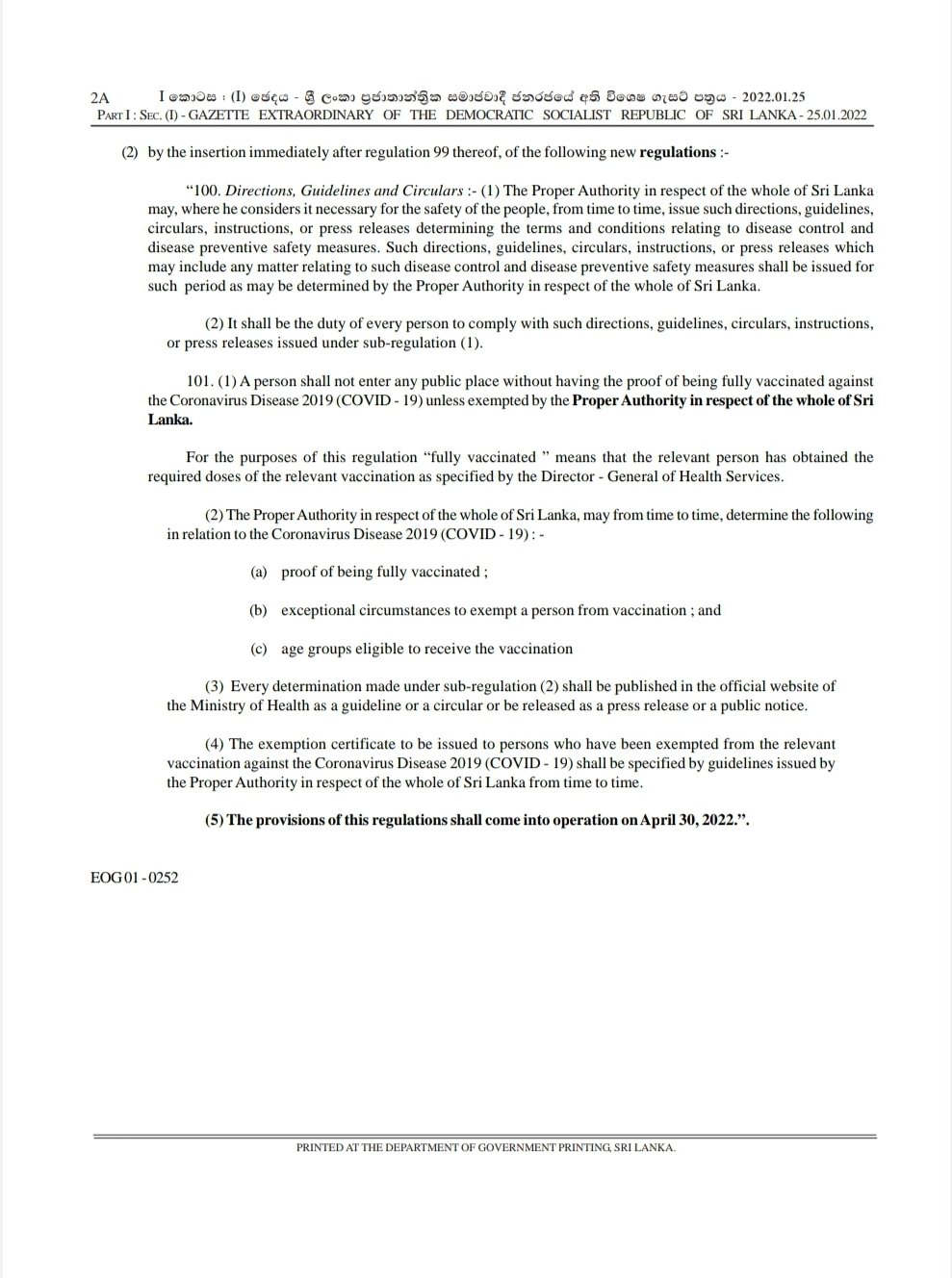 For similar articles, join our Telegram channel for the latest updates. – click here