Colombo, Sept 2 (News 1st) – Sri Lanka has commenced administering the COVID-19 vaccine to those between the ages of 20 to 30, announced Health Minister Keheliya Rambukwella on Thursday (02).
The vaccination program commenced at the district level, said the Health Minister.
Subscribe to our Whatsapp channel for the latest updates from around the world
A statement from the Health Ministry noted that the Minister instructed relevant officials to expedite the vaccination program for the 3.7 million people between the ages of 20 to 30.
The statement added that frontline health workers in the said age group as well those attached to certain essential services between 20 to 30, were already given the COVID-19 vaccine.
The Health Minister noted that all those over the age of 30 will be fully vaccinated within another three weeks, while all citizens over the age of 18 will be given the vaccine by the end of October.
The Health Minister urged all Sri Lankans to obtain the vaccine considering the fact that whatever vaccine they receive, is the best vaccine.
For similar articles, join our Whatsapp group for the latest updates. – click here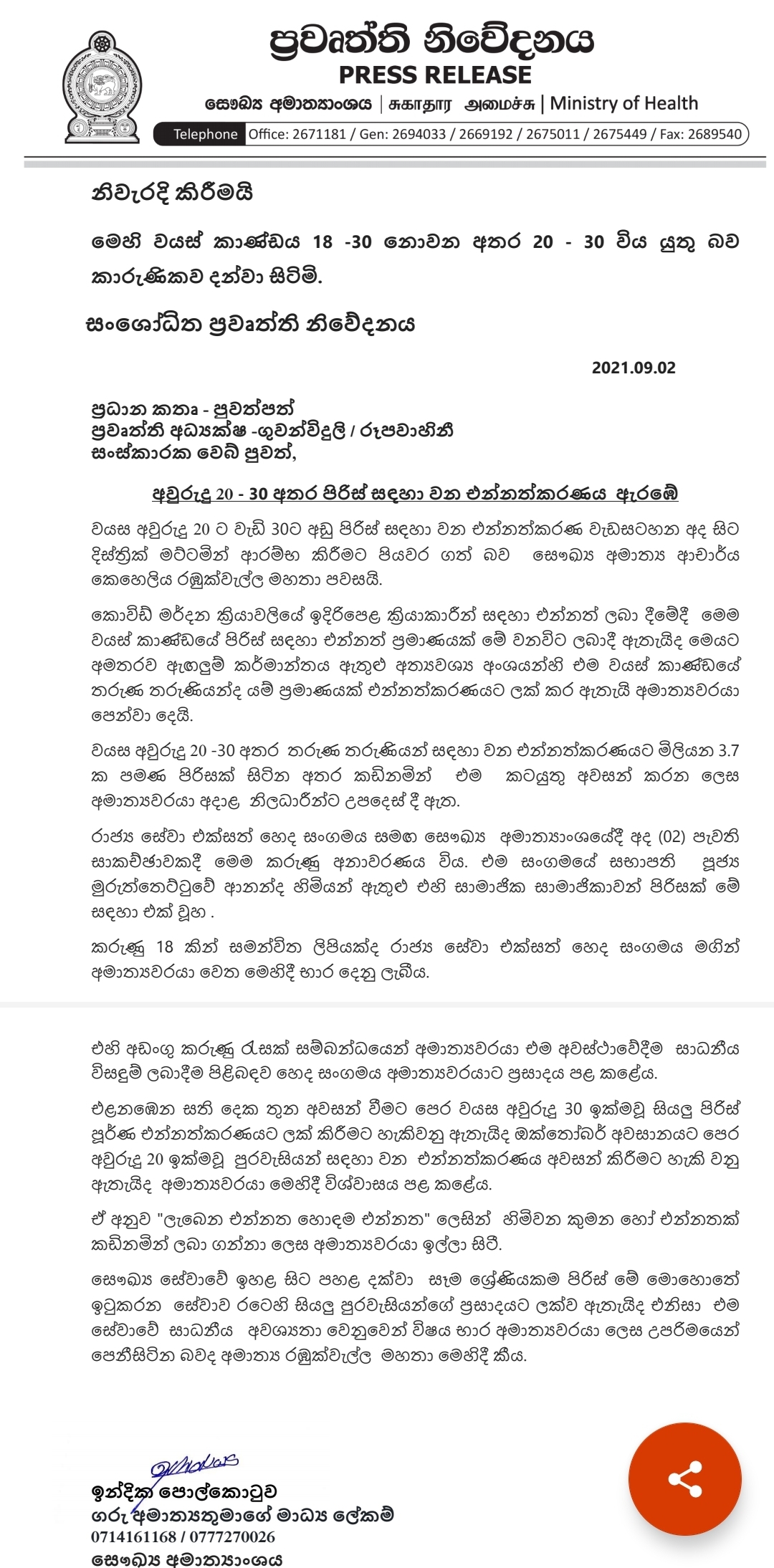 Note – The age in this article was corrected to 20 – 30yrs according to the latest circular issued