Colombo, Sept 9 (newsin.asia) – Health Minister Keheliya Rambukwella said that the vaccination program targeting the 12 – 18 age group will commence soon in Sri Lanka.
Reportedly, students between the Grade of 7 to 13 will be vaccinated first, and following the conclusion of the vaccination drive schools will be able to re-open as teachers and non-academic staff have already been given the COVID-19 vaccine.
For similar articles, join our Whatsapp group for the latest updates. – click here
02 million students are expected to be vaccinated under this program. According to the statement, 12% of the 20 – 29 age group have been fully vaccinated so far.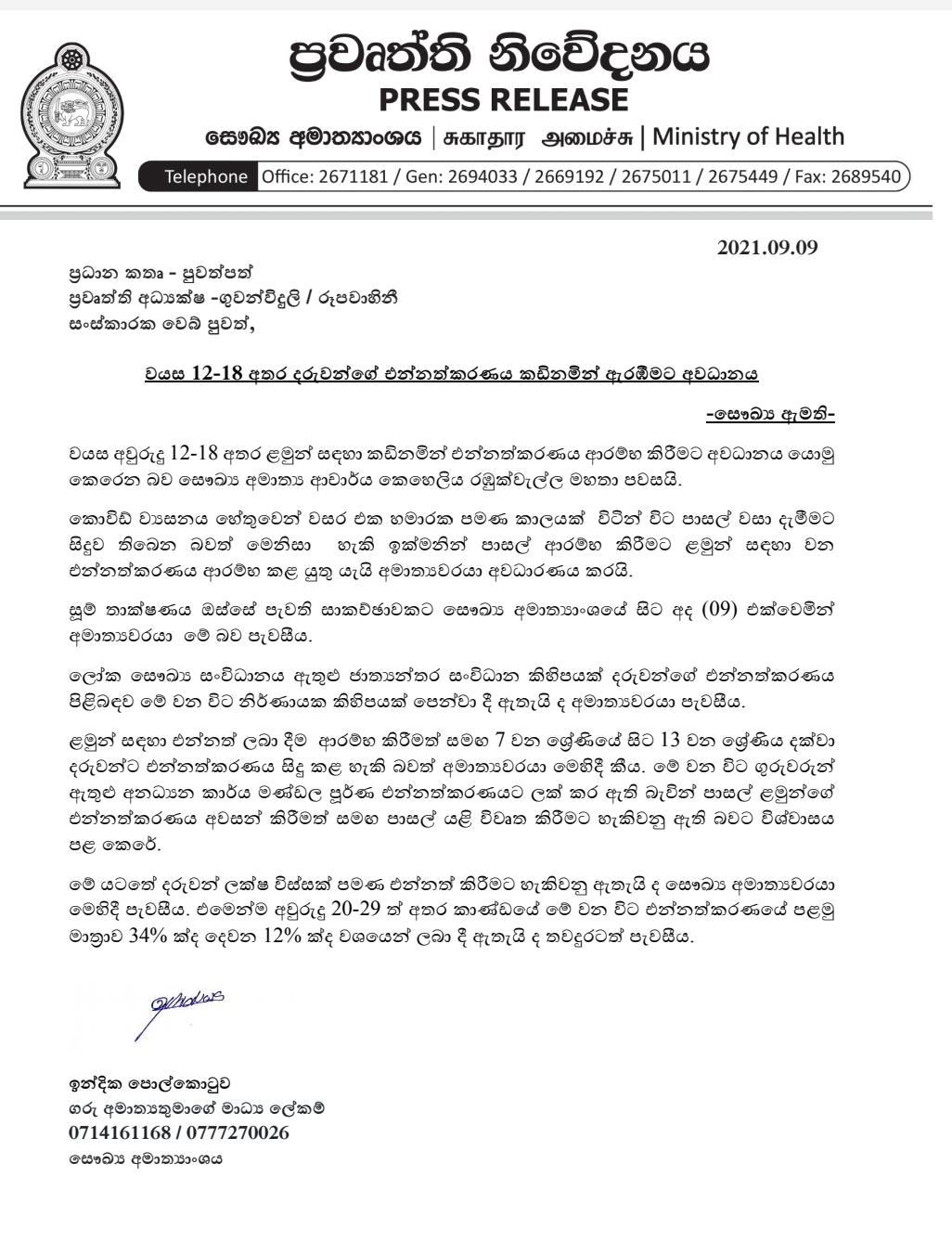 Subscribe to our Whatsapp channel for the latest updates from around the world