Colombo, July 19 (NewsWire) – Over 7.36 million doses of the COVID-19 vaccines have been administered as the first and second dose in Sri Lanka to date.
According to the Health Ministry, 925,242 people have been administered the AstraZeneca vaccine as the first dose, while 385,885 people have been provided as the second jab.
Subscribe to our Whatsapp channel for the latest updates on the news you need to know
4, 534, 165 people were administered the Sinopharm vaccine as the first dose and 1,286,215 individuals received it as a second dose.
The Sputnik V vaccine was provided to 159,081 people as the first dose, while 14,464 people received it as the second jab.
The Health Ministry said 46,753 people have received the Pfizer vaccine and 10,088 individuals have obtained the Moderna vaccine to date.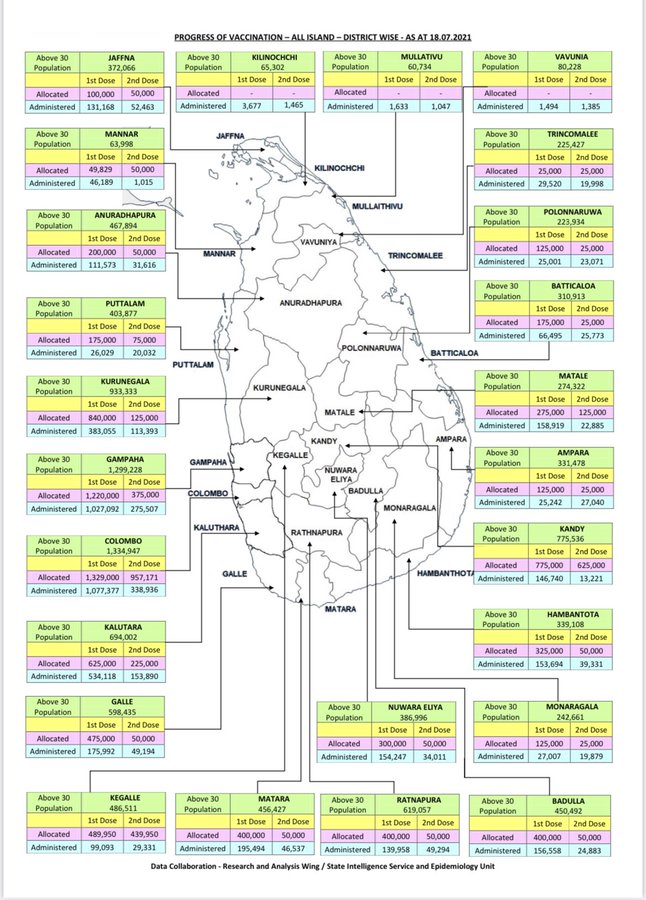 For similar articles, join our Whatsapp group for the latest updates. – click here