Colombo, Sept 7 (NewsWire) – The Sri Lanka Rupee is making headlines again, this time due to suddenly appreciating against several currencies after it significantly depreciated yesterday.
The massive fluctuation was observed based on the daily currency exchange rate issued for today by the Central Bank of Sri Lanka.
Subscribe to our Whatsapp channel for the latest updates from around the world
The selling rate of the US Dollar which was Rs. 203 yesterday, has reduced to Rs. 202.99.
But the Sterling Pound which was increased to Rs. 317.47 has seen a significant drop to Rs. 282.32.
The selling rate of the Euro which was at Rs. 273.52 yesterday, has also seen a drastic drop to Rs. 243.52.
The Canadian Dollar which was sold at Rs. 183.38 has also seen a change, dropping to Rs. 163.38.
The Japanese Yen which crossed the Rs 2 mark for the first time yesterday, has now reduced to Rs. 1.86.
According to forex dealers, the Central Bank has ordered the banks to reduce the rates, which meant the rates dropped significantly, although currencies are not available to be purchased at this rate in the market.
"Governor Lakshman who is reportedly about to be booted has performed an overnight miracle. He has made Sri Lanka Rupee the world's strongest currency appreciating by over 10 percent against almost all currencies and a marginal appreciation against the US$. BRAVO." Senior Journalist Ranga Srilal tweeted sarcastically responding to the new rates.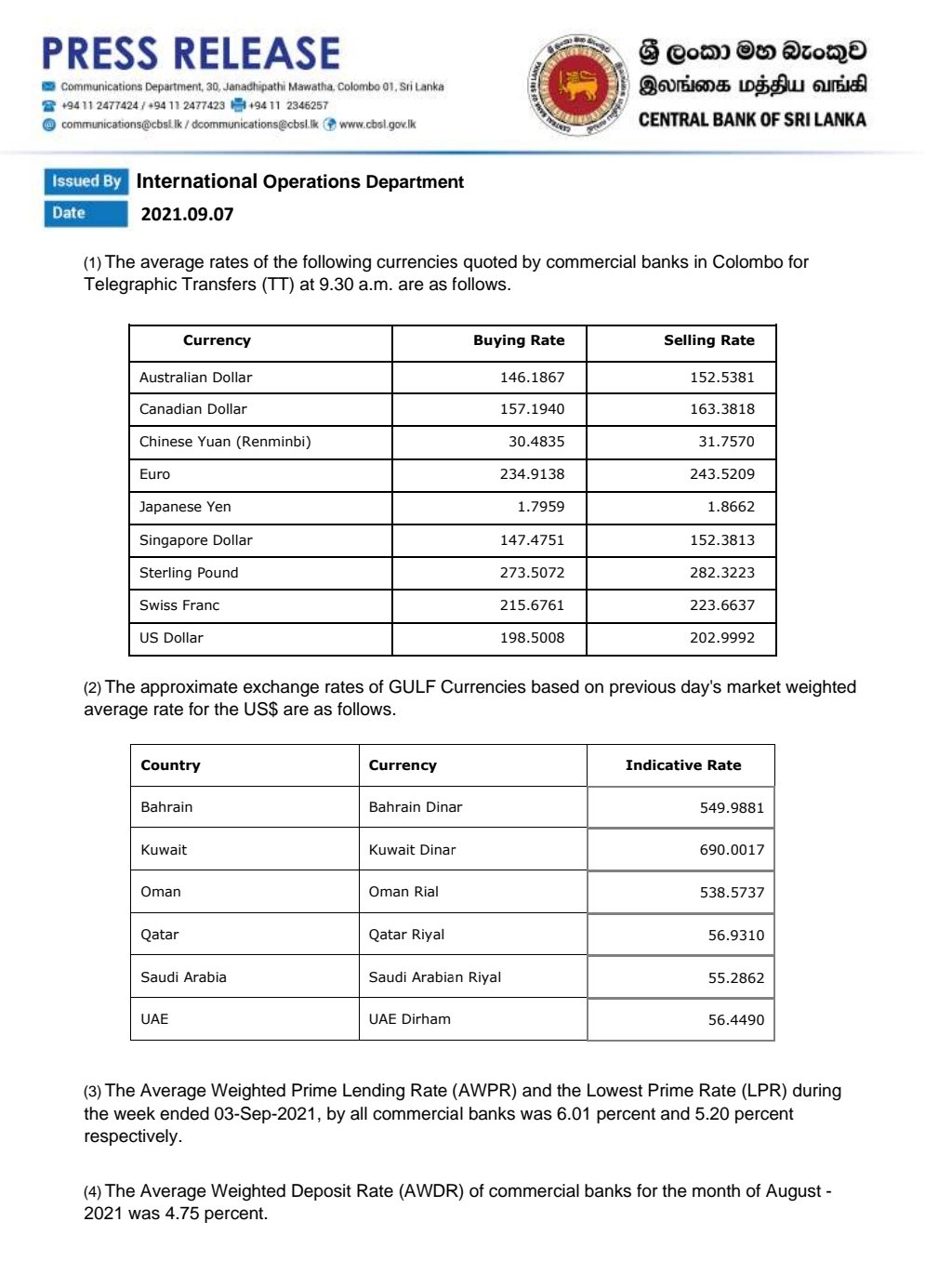 For similar articles, join our Whatsapp group for the latest updates. – click here