Colombo (News 1st) – Freedom is something that should be won day by day, and it is this fact that we must highlight on each Independence Day, said Sri Lankan Prime Minister Mahinda Rajapaksa on Friday (4).
"Freedom is not something that ends with the victory" he added.
The Prime Minister said he believes that a nation inspired by hundreds of years of relentless struggle for freedom, is fully capable of remaining undaunted and facing up to this challenge as well.
Subscribe to our Telegram channel for the latest updates from around the world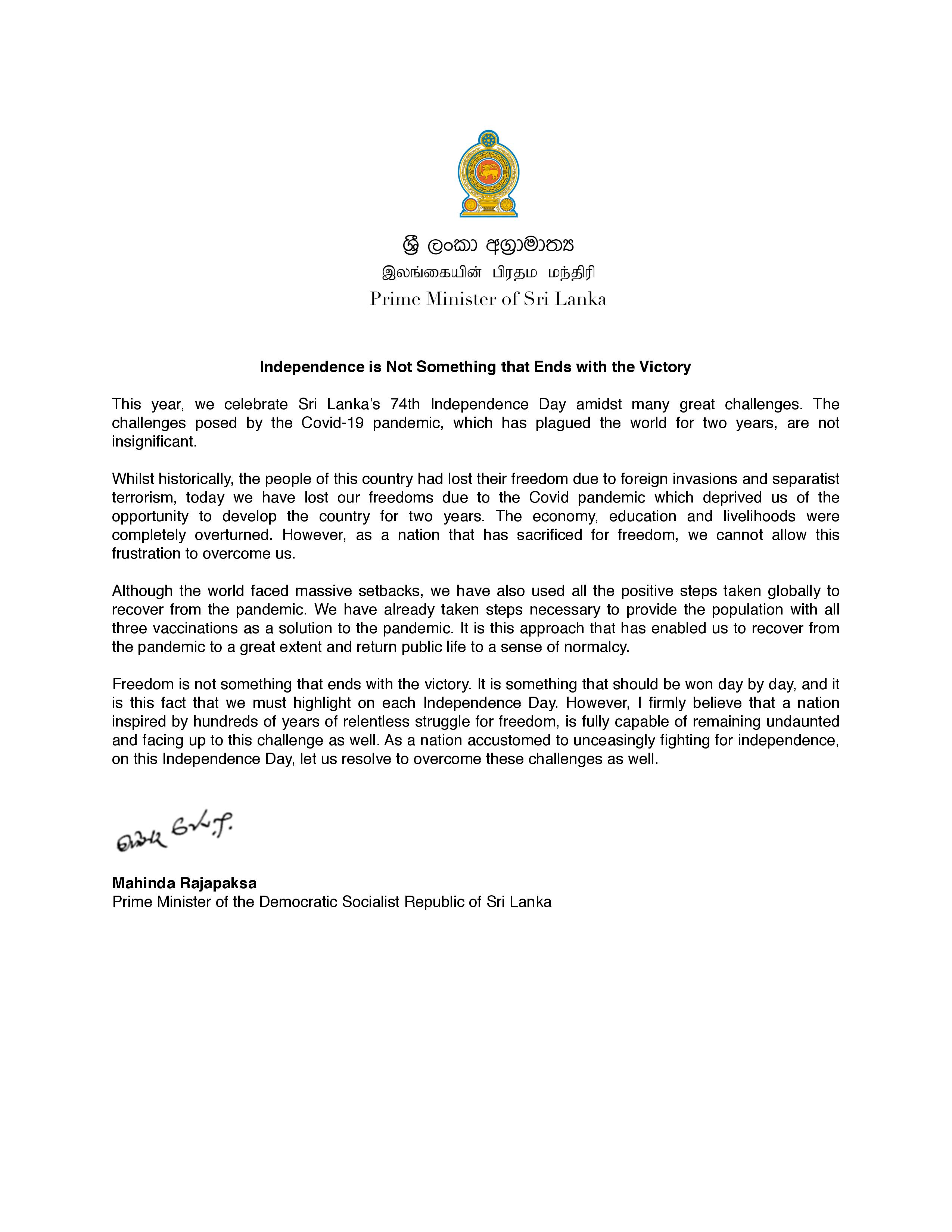 For similar articles, join our Telegram channel for the latest updates. – click here