Colombo, May 19 (newsin.asia) – The Director-General of Health Services today (18) confirmed 34 deaths that occurred between 11th to 18th May due to the Covid 19 virus infection. Accordingly, the total number of deaths due to Covid-19 infection in Sri Lanka is 1015 by now.
This is reportedly the highest number of fatalities the country has registered in a single day following the outbreak of the pandemic since last year.
For similar articles, join our Whatsapp group for the latest updates. – click here
The number of coronavirus positive patients detected in Sri Lanka crossed the 147,000 mark yesterday (18) as another 2,518 new Covid-19 cases had been detected.
2,478 of these cases were from the New Year cluster while 40 cases were those who returned from overseas.
The total number of COVID-19 positive cases stands at 147,720 with 25,560 active cases registered across the island and as many as 121,145 recoveries according to the Government Information Department.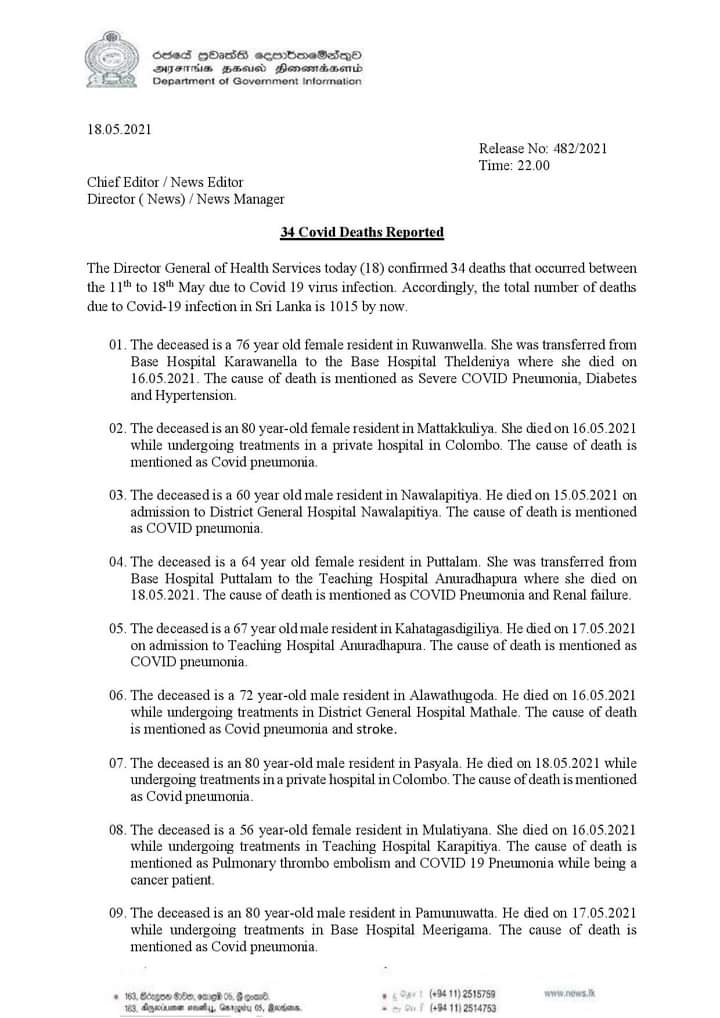 Subscribe to our Whatsapp channel for the latest updates on the news you need to know
Read more:
WhatsApp users in Sri Lanka warned of scam
Vaccination with Sinopharm progressing in Sri Lanka