Colombo, July 5 (newsin.asia) – The Health Ministry has issued revised guidelines to be followed by people with effect from today (July 5) to July 19.
Inter-provincial movement restrictions will remain unchanged for another 14 days. Some additional moderate level restrictions will be remaining in the Western Province as precautionary measures in view of further containing the infections of COVID-19.
The public is urged to strictly comply with the guidelines issued for permitted levels of functions.
For similar articles, join our Whatsapp group for the latest updates. – click here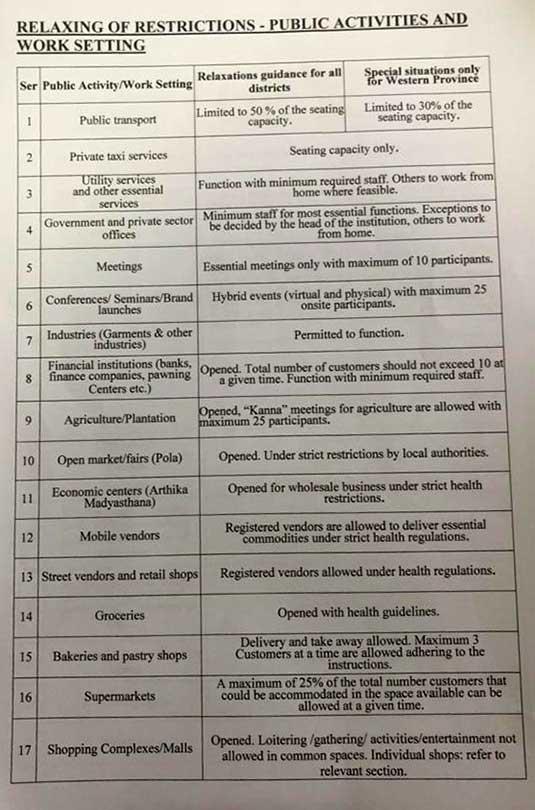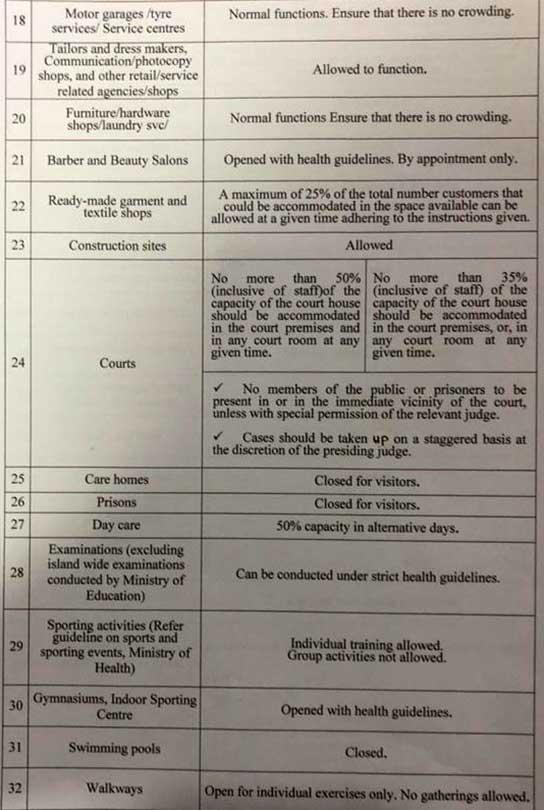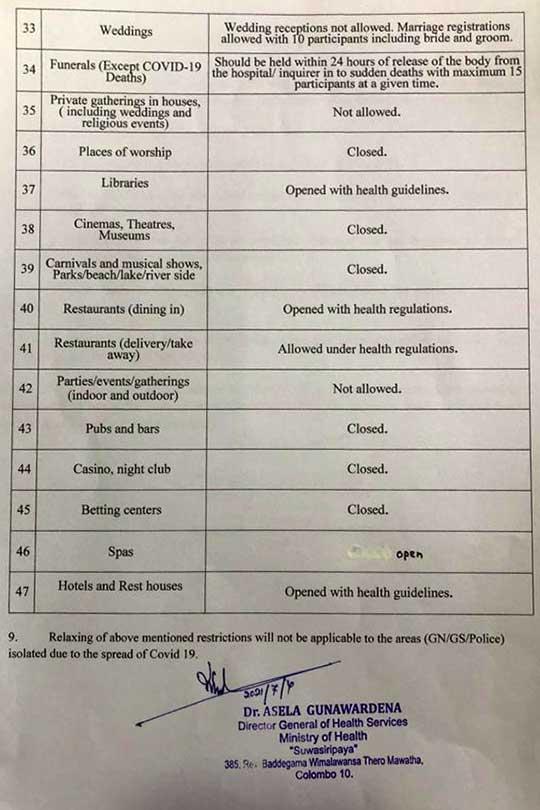 Summary:
The Inter-Provincial travel restrictions will remain in effect for a period of 14 days from 05th July to 19th July.
Public transportation allowed with maximum 50% seating capacity, Western Province only 30% allowed.
Wedding receptions will not be permitted. Only registration is allowed with 10 attendees including bride and groom.
Funerals must take place within 24 hours, only 15 people in attendance will be permitted.
Hotels and guest houses can be opened under strict adherence to health guidelines.
Restaurants dining in allowed under strict adherence to health guidelines.
Permission granted to conduct examinations under strict adherence to health guidelines.
Gymnasiums & Indoor sporting centers allowed to open under strict health guidelines.
Seminars/Conferences allowed for 25 people.
Parties/Events/Gatherings not allowed.
Pubs & bars, casinos, night clubs, betting centers will remain closed although spas will be allowed to operate.
Subscribe to our Whatsapp channel for the latest updates on the news you need to know