Colombo, July 10 (Ada Derana) – The Director-General of Health Services, Dr. Asela Gunawardena has issued an updated notice on relaxation of existing travel restrictions and permitted public activities.
Accordingly, existing travel restrictions will be further relaxed from today (July 10).
For similar articles, join our Whatsapp group for the latest updates. – click here
However, the restrictions to limit interprovincial movement will be effective for a period of another 14 days, the communiqué read further.
Dr. Gunawardena noted that the level of permitted functions can be subjected to amendment depending on the epidemiological situation.
He appealed to the members of public to strictly comply with the guidelines issued for permitted levels of functions.
Meanwhile, all government and private institutions have been urged to be responsible to ensure that their functions are in accordance with the 'new normalcy.' They have been advised to continue operations with minimum staff for most essential functions. The head of the institution is authorized decide on the exceptions to be made.
As per the notice, places of worship, grocery shops, bakeries and pastry shops, barber shops, beauty salons, tailors and dress makers, furniture/hardware shops, libraries, gymnasiums, indoor sporting centres, swimming pools, dining-in restaurants, spas, hotels and rest houses will be allowed to remain open.
Weddings will be allowed with the seating capacity limited to 25% or maximum 150 participants.
Funerals, except COVID-related deaths, should be held within 24 hours of release of the body from the hospital/inquirer into sudden deaths with maximum 50 participants.

Updated announcement on relaxation of travel restrictions and permitted public activities is produced below: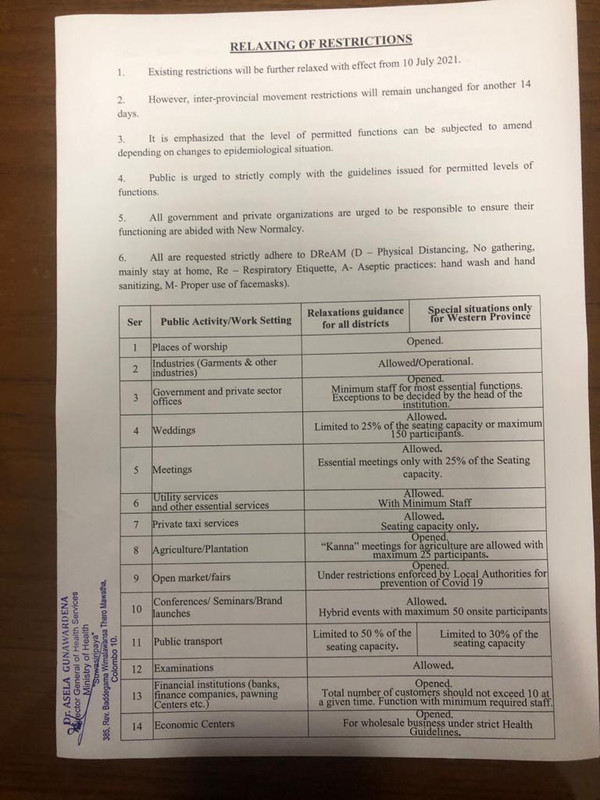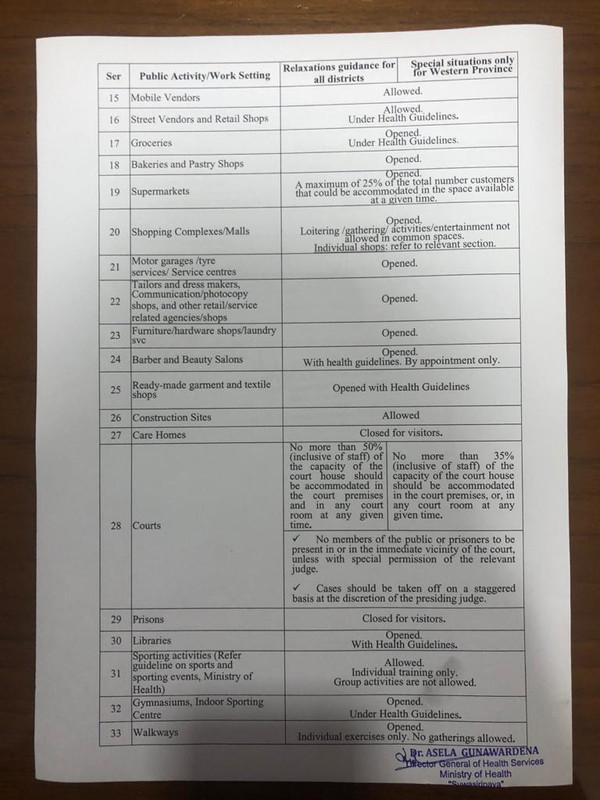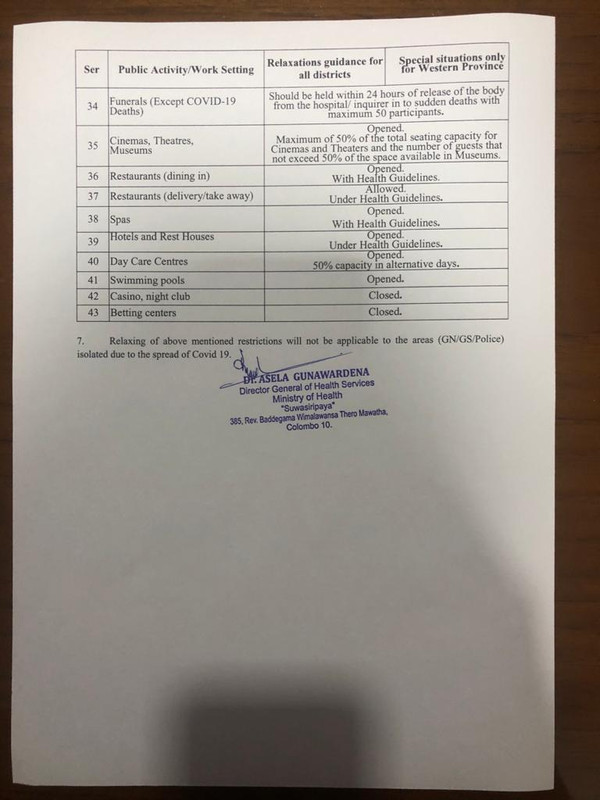 Subscribe to our Whatsapp channel for the latest updates on the news you need to know