Colombo, Sept 1 (NewsWire) – The prices of many essential items, including rice and sugar, have been continuing to increase in Sri Lanka.
According to data from the Department of Census and Statistics, the prices of many essential items have increased in the last 12 months.
Subscribe to our Whatsapp channel for the latest updates from around the world
The Department revealed that this was due to several reasons, including the increase in the US Dollar rate.
The Government has taken many measures to stop the price increase, including by selling essential items for a lesser price via the Sathosa outlets.
President Gotabaya Rajapaksa yesterday also invoked emergency regulations for essential food items including the appointment of a Commissioner General for essential services.
Following is the comparison of the prices of 12 commonly used essential items between August 2020 and August 2021.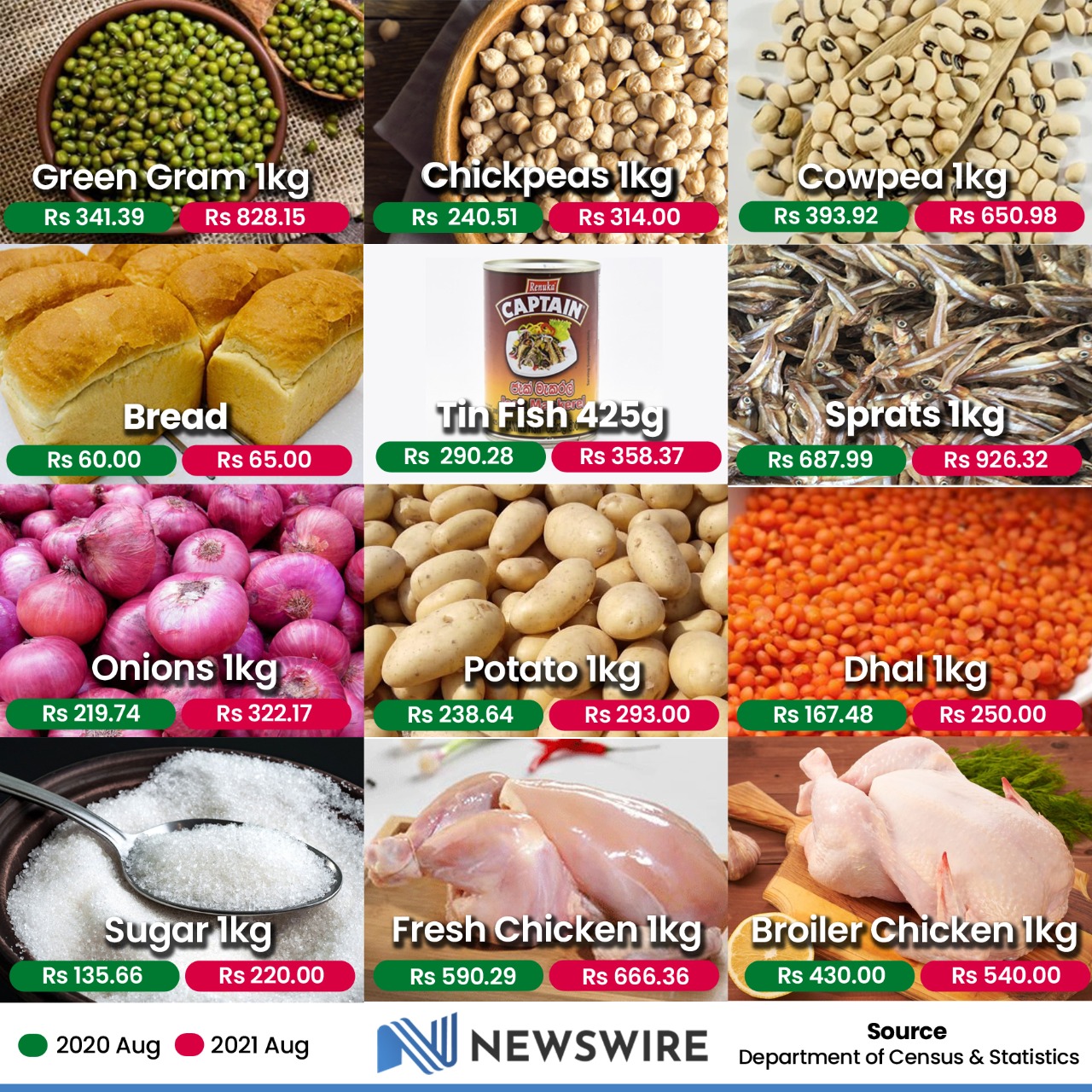 For similar articles, join our Whatsapp group for the latest updates. – click here