Colombo, August 6 (newsin.asia) – The number of coronavirus positive patients detected in Sri Lanka crossed the 321,000 mark as another 2,669 new Covid-19 cases had been detected across the country yesterday (5).
The total number of COVID-19 positive cases stands at 321,429 with 30,337 active cases registered across the island and as many as 286,365 recoveries according to the Government Information Department.
Subscribe to our Whatsapp channel for the latest updates on the news you need to know
Sri Lanka also registered 94 more Covid-19 related deaths yesterday, the Director-General of Health Services confirmed. The victims have succumbed to the virus infection on Wednesday (4).
This is currently the highest number of coronavirus-related deaths reported in a single day. The total number of deaths due to Covid-19 infection in Sri Lanka is 4,821 as of now.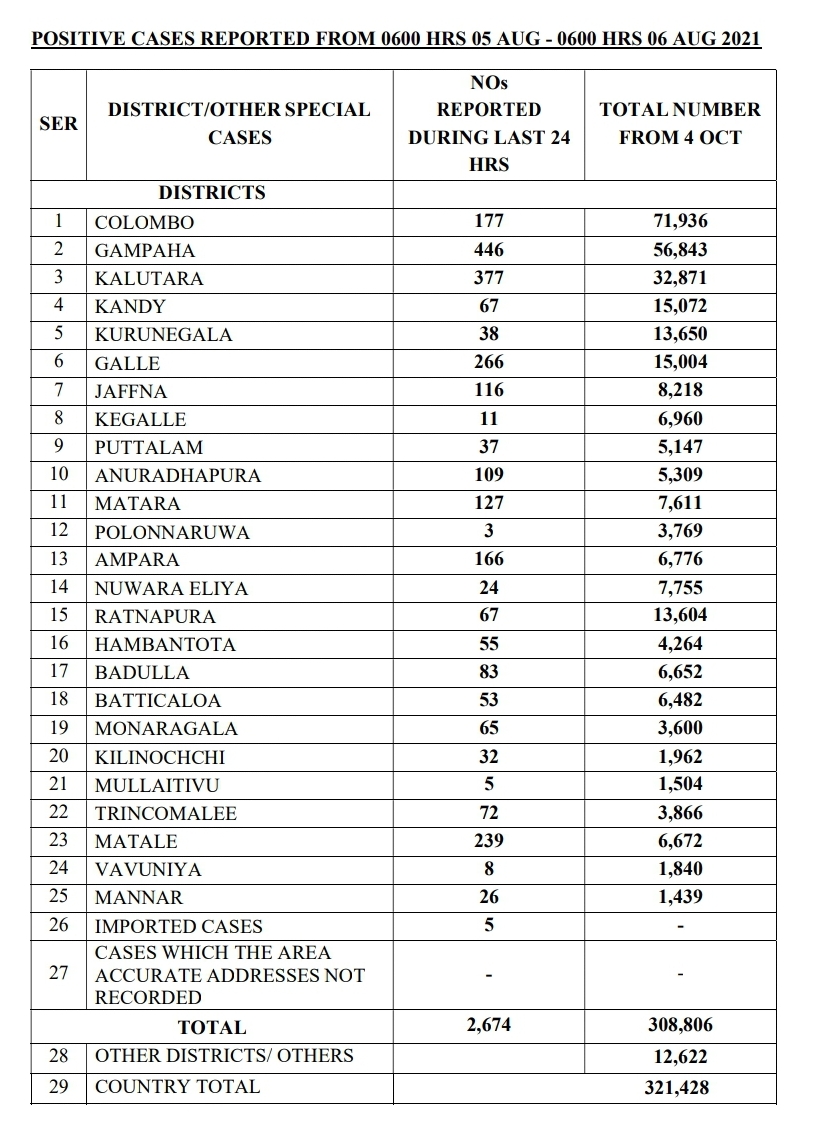 Also read –
Sri Lanka heading for worst medical tsunami in coming weeks from Delta wave
Colombo 1-15 residents: This is how you can get your Digital Vaccination Certificate
For similar articles, join our Whatsapp group for the latest updates. – click here