Colombo, August 15 (News 1st): Children over 12 years of age will be inoculated with the COVID-19 vaccine, Prime Minister Mahinda Rajapaksa said on Sunday (15).
The Prime Minister said this while participating in the opening ceremony of the Southern Province COVID-19 Child Care Unit at the Hambantota Hospital via video technology from Carlton House, Tangalle, said his office.
Subscribe to our Whatsapp channel for the latest updates on the news you need to know
According to a statement, children over the age of 12 will be administered with the vaccine against COVID-19 on a stage by stage basis.
The Prime Minister added that children with various complications will be given priority in the vaccination process.
Also read – Government announces further Covid restrictions in Sri Lanka
For similar articles, join our Whatsapp group for the latest updates. – click here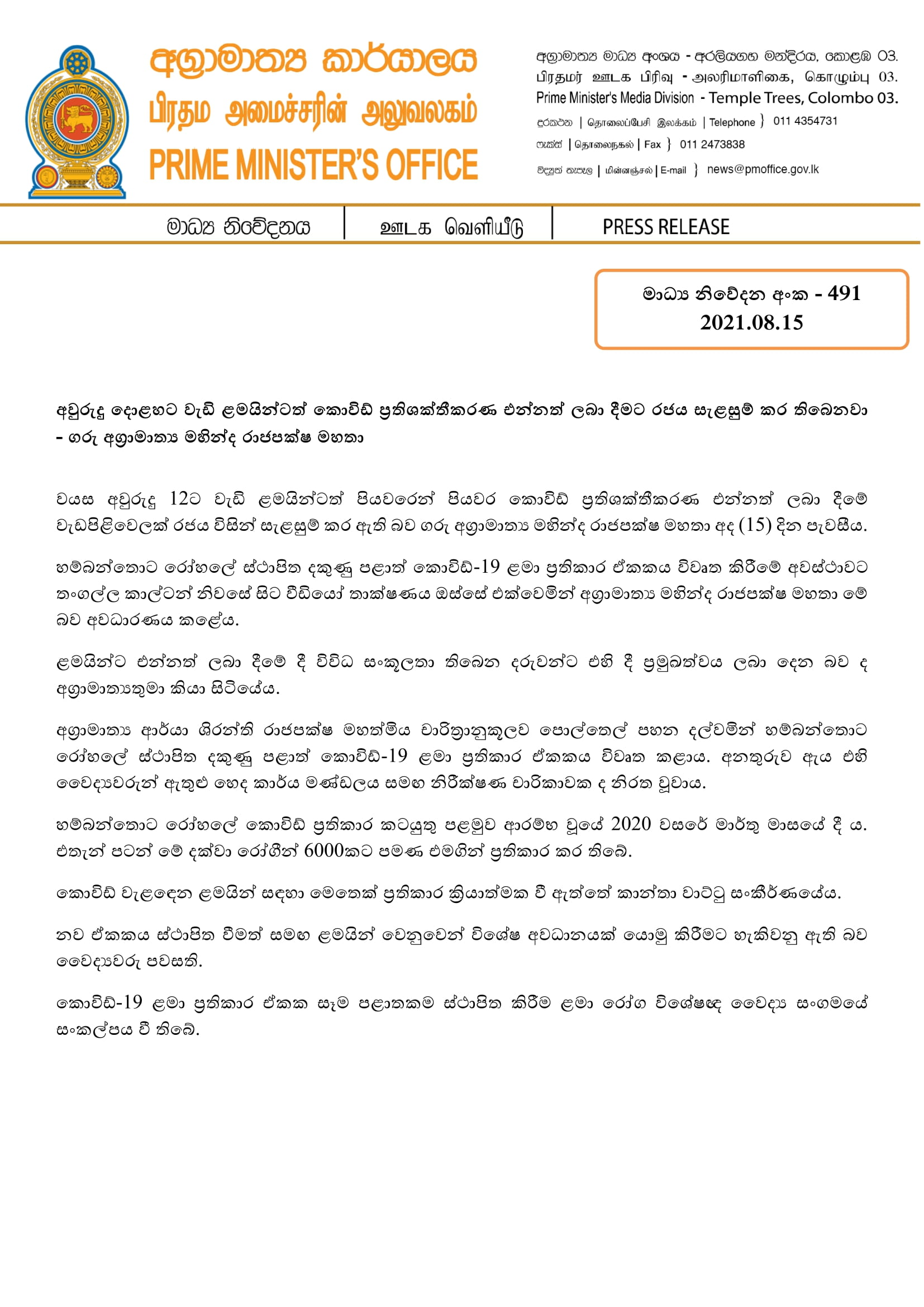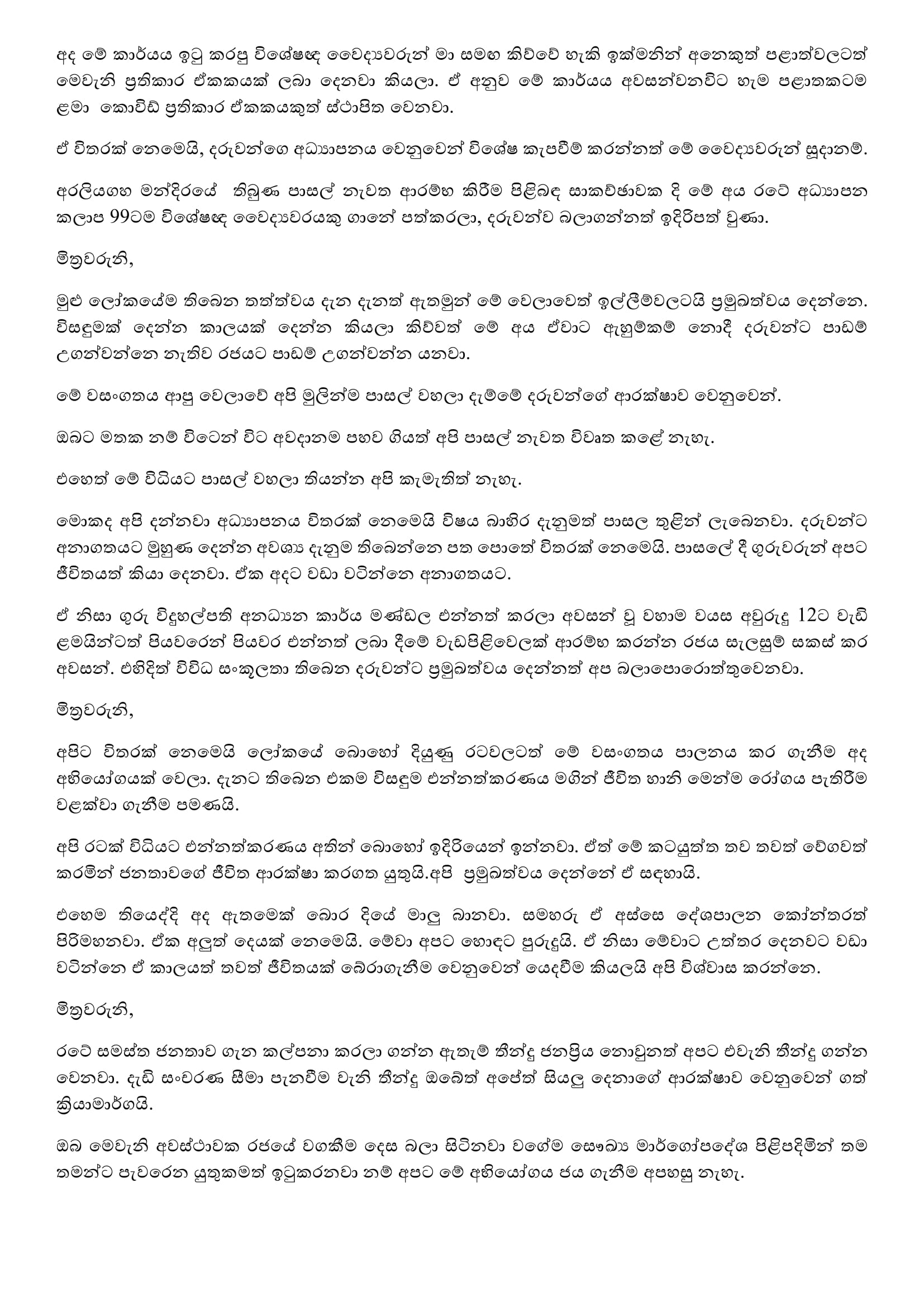 For similar articles, join our Whatsapp group for the latest updates. – click here