Colombo, Oct 23 (NewsWire) The Association of Medical Specialists has called on the public to act in a responsible manner now that restrictions on movement have been further eased by the Government.
Issuing a statement, the Association said the activities of certain groups from the public pose a threat for another surge of COVID-19.
For similar articles, join our Whatsapp group for the latest updates. – click here
"Such behaviour not only undermines what we have already achieved but also sends wrong signals to the rest of the general public to follow suit," it further said.
Full statement: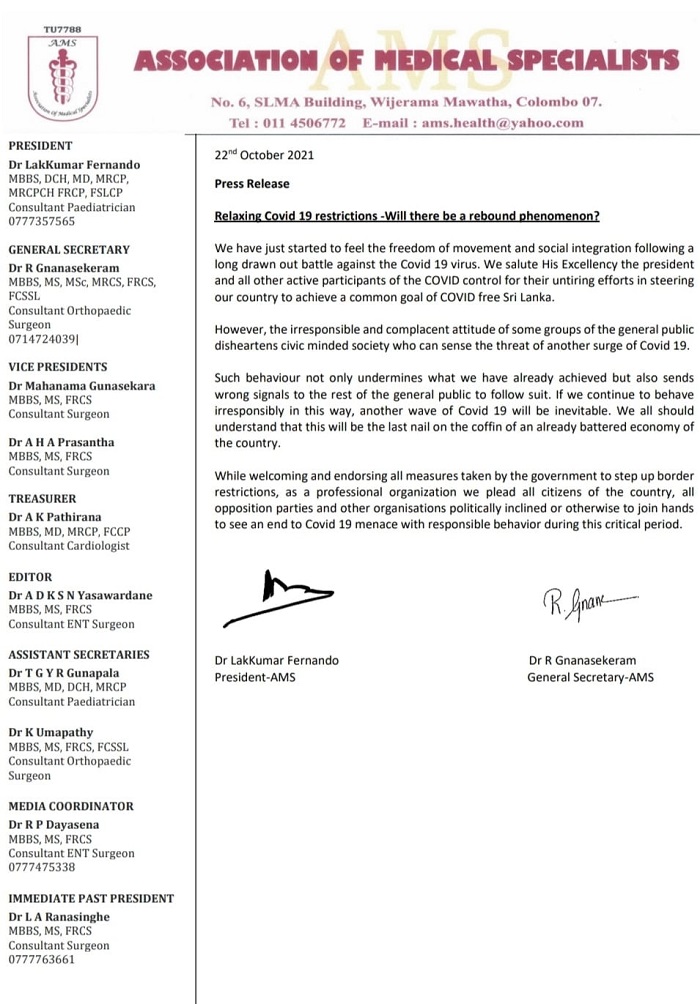 Subscribe to our Whatsapp channel for the latest updates from around the world
READ: Delta 'Plus' COVID variant more transmissible than Delta: Health experts