Colombo, Sept 10 (News 1st): The Delta variant is responsible for 95.8% of the COVID-19 infections in Sri Lanka at present, revealed the researchers at the University of Sri Jayawardenapura.
A study carried out by USJ researchers including Prof. Neelika Malavige, Dr. Chandima Jeewandara from the Allergy, Immunology and Cell Biology Unit of the Department of Immunology Molecular and Molecular Medicine of the University of Sri Jayewardenepura, had shown that the prevalence of the Delta variant is between 84% and 100% in different provinces in the country.
The study has been carried out in view of the importance of making policy decisions with regard to the pandemic.
For similar articles, join our Whatsapp group for the latest updates. – click here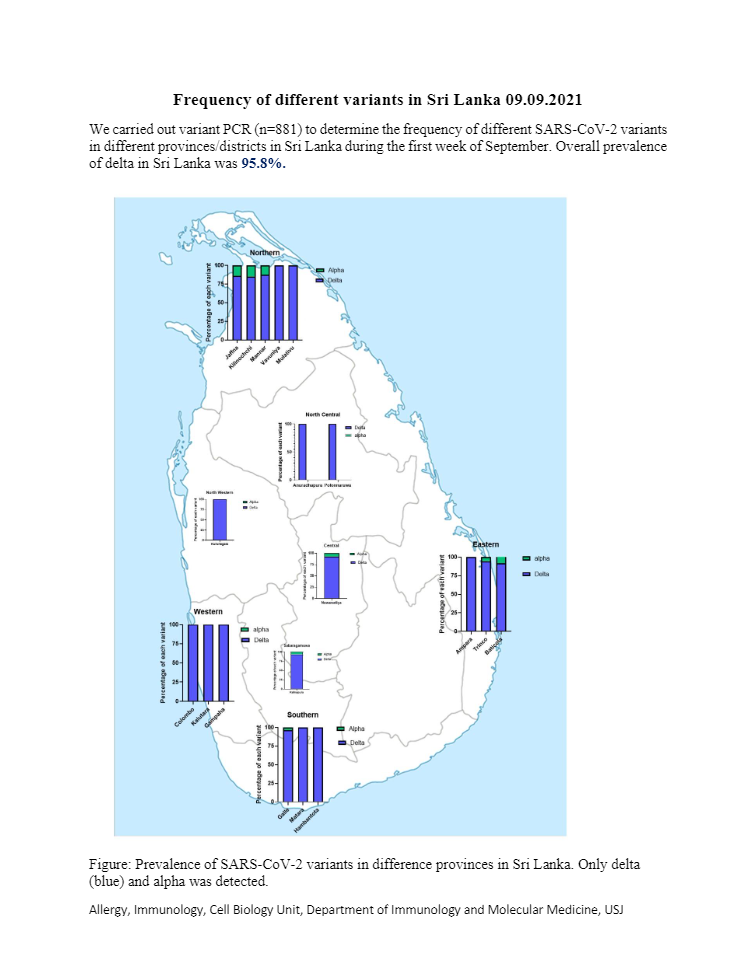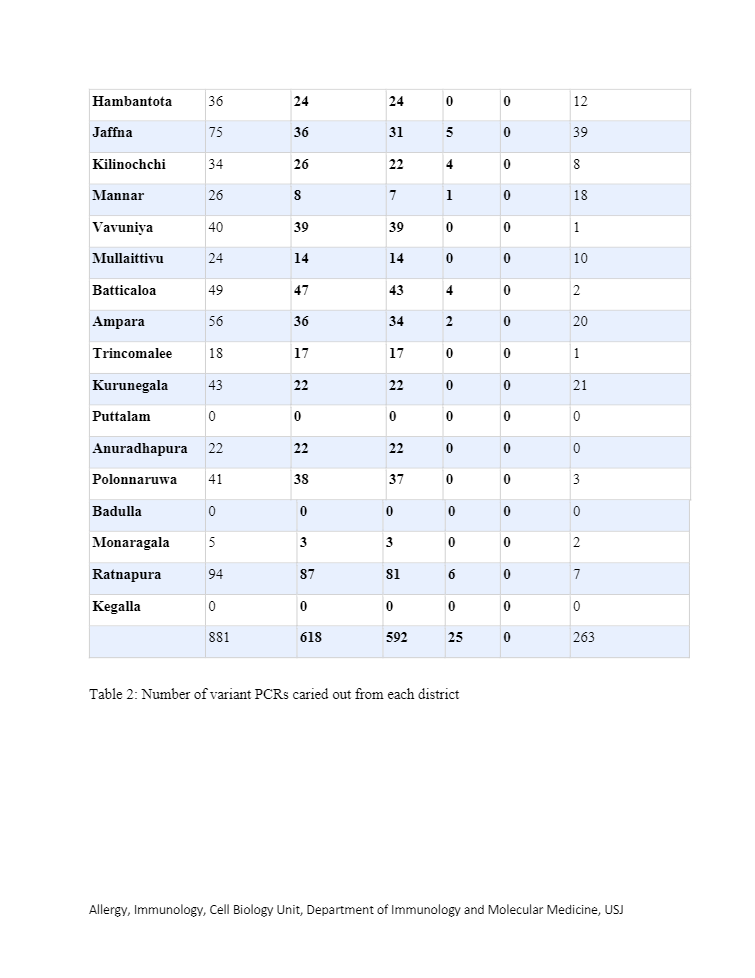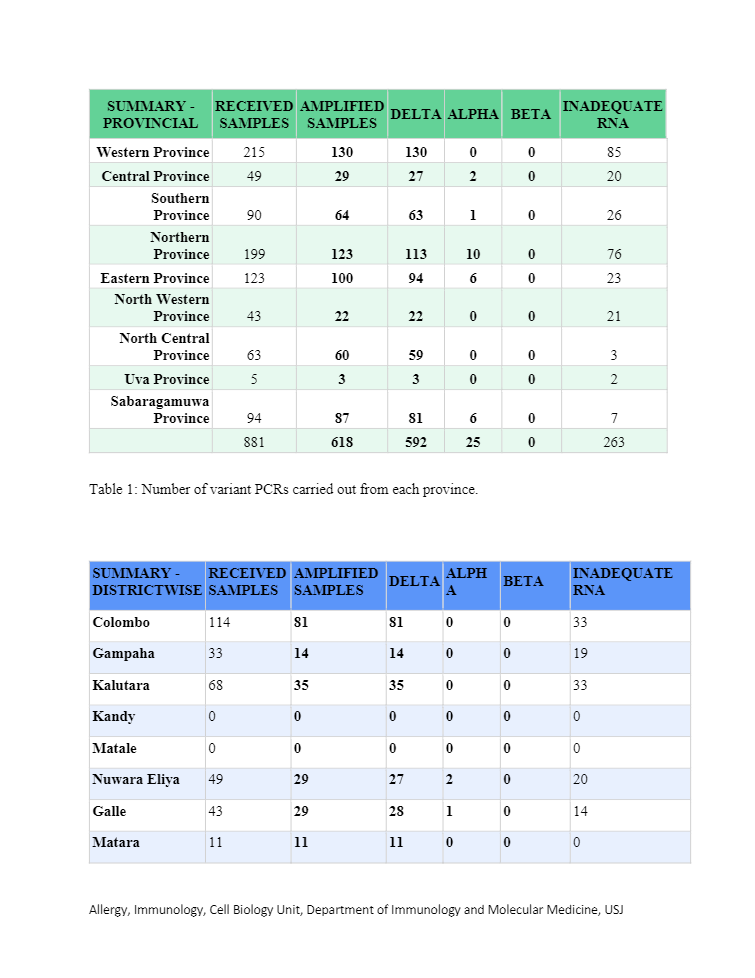 Subscribe to our Whatsapp channel for the latest updates from around the world