Colombo, Nov 22 (NewsWire) – A total of 22 international airlines have currently recommenced operations to Sri Lanka, the Sri Lanka Tourism Development Authority has reported.
Chairperson of the Authority Kimarli Fernando said the flights were in addition to national carrier SriLankan airlines.
Subscribe to our Telegram channel for the latest updates from around the world
Several international airlines have recommenced operations after Sri Lanka's borders were closed for a few months due to the third wave of the coronavirus.
Following are the international airlines' that have recommenced operations to Sri Lanka:
READ: Origin of COVID patients detected at present unknown in Sri Lanka: Health officials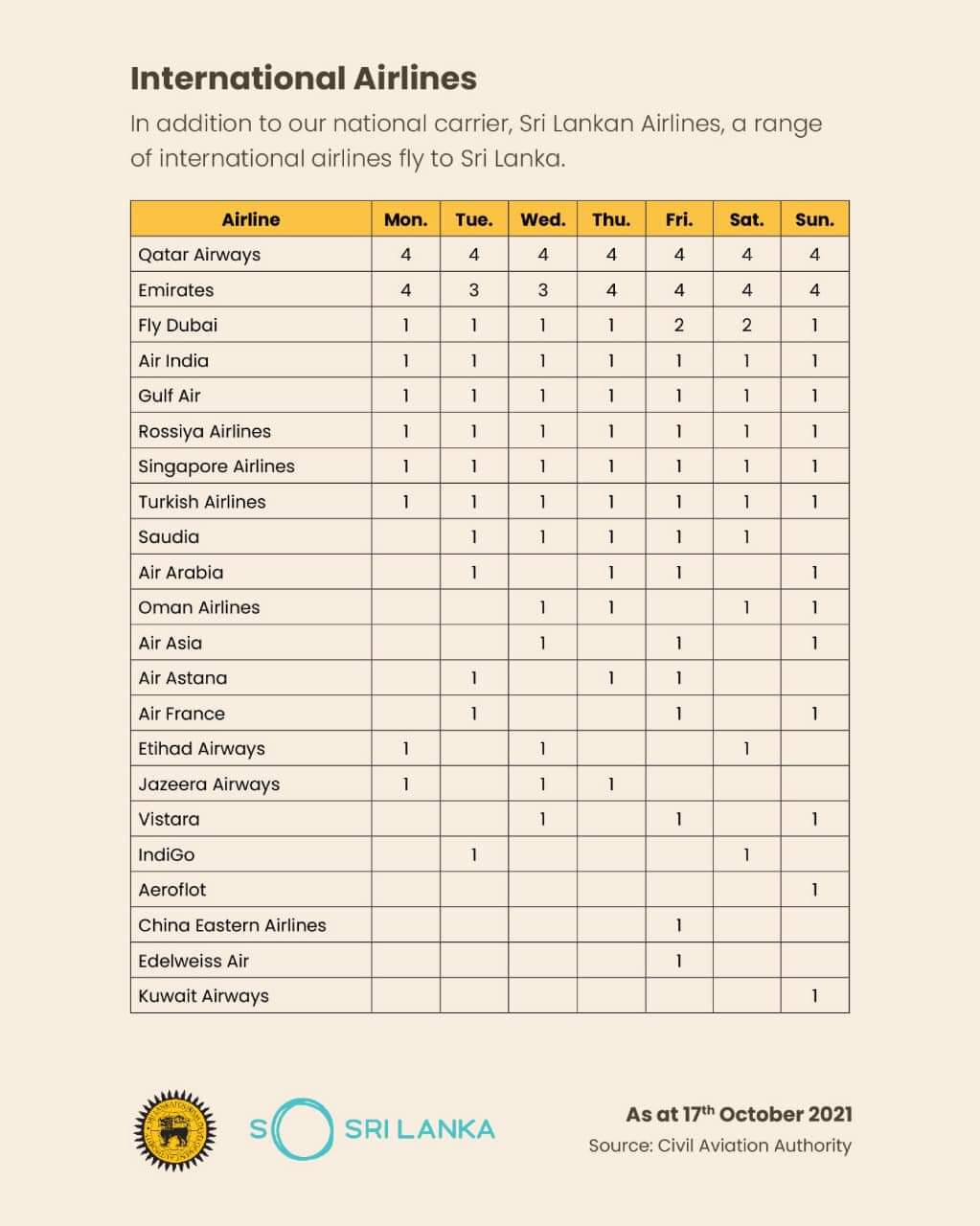 For similar articles, join our Telegram channel for the latest updates. – click here