Colombo, June 24 (newsin.asia) – The number of coronavirus positive patients detected in Sri Lanka crossed the 246,000 mark as another 2,196 new Covid-19 cases had been detected across the country yesterday (23).
The total number of COVID-19 positive cases stands at 246,109 with 32,219 active cases registered across the island and as many as 211,186 recoveries according to the Government Information Department.
All new cases reported today are associated with the New Year cluster.
For similar articles, join our Whatsapp group for the latest updates. – click here
Sri Lanka also registered 65 more Covid-19 related deaths yesterday. The Director-General of Health Services confirmed. The victims have succumbed to the virus infection on Sunday (June 22).
Accordingly, the total number of deaths due to Covid-19 infection in Sri Lanka is 2,769 as of now.
Breakdown of Covid-19 cases identified on 22nd June, 2021.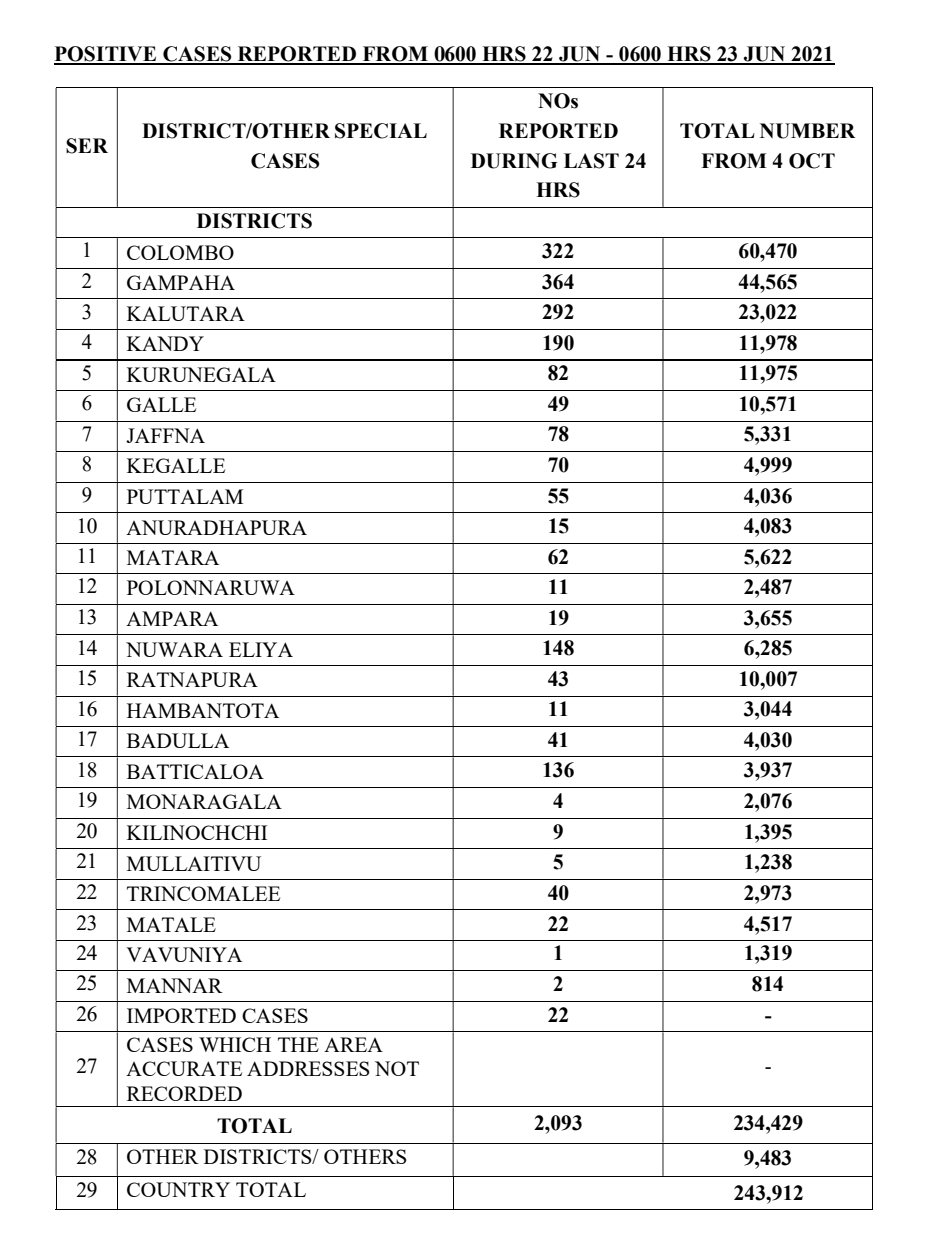 Subscribe to our Whatsapp channel for the latest updates on the news you need to know