Colombo, August 28 (newsin.asia) – The Sri Lankan President Gotabaya Rajapaksa said in his address to the country on Friday (20), that given the dire economic situation in Sri Lanka, it is important to keep the economy humming with activity even as steps are taken to contain the spread of COVID-19 and to treat the infected.
The current COVID curfew will continue till Monday, September 6, following an observation that Sri Lankan citizens have not taken the curfew to heart.
The Health Ministry has issued a statement detailing the 19 functions permitted to operate during the curfew.
Update – Health Ministry allows 9 more functions to operate during curfew in addition to 19 announced earlier
For similar articles, join our Whatsapp group for the latest updates. – click here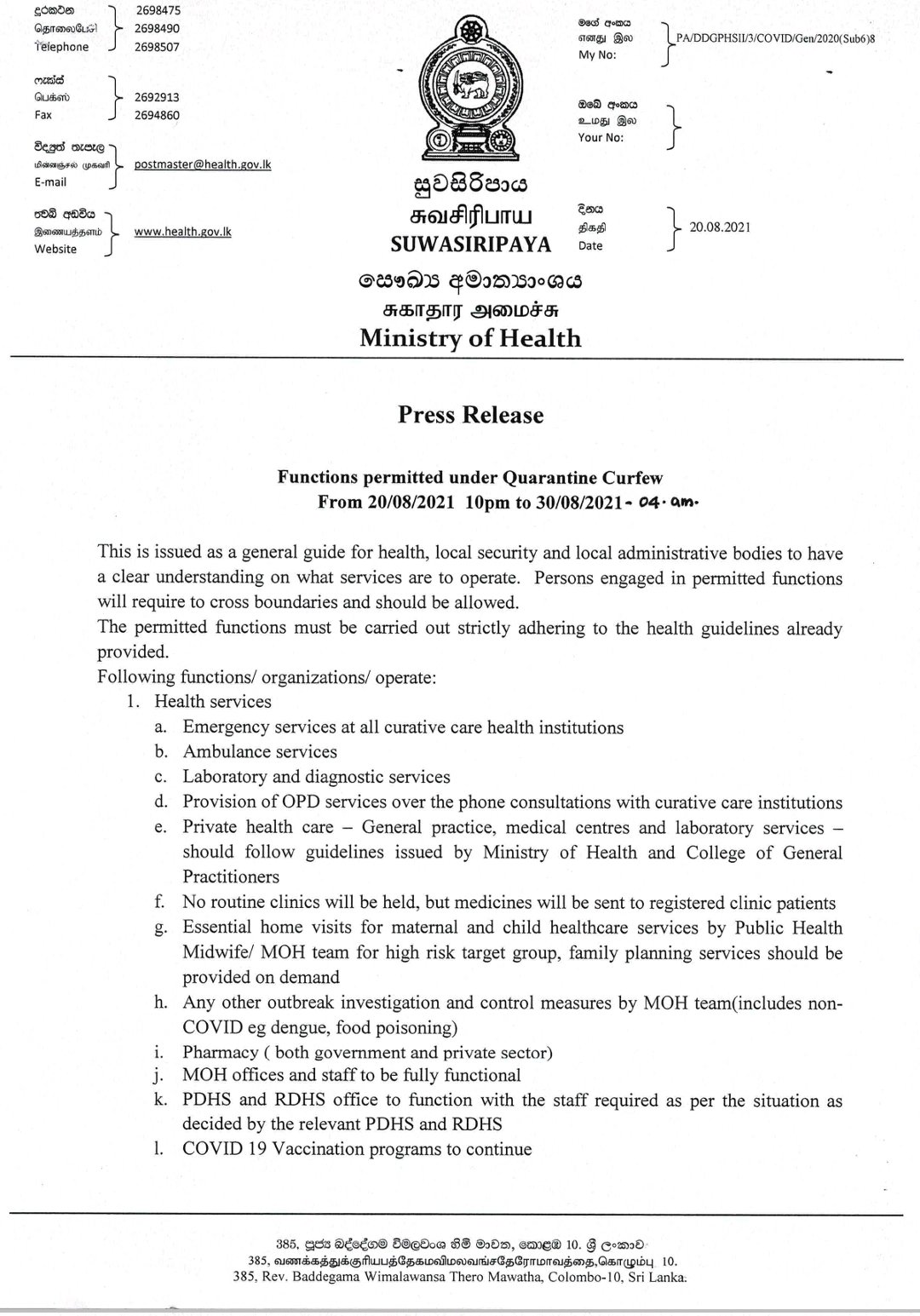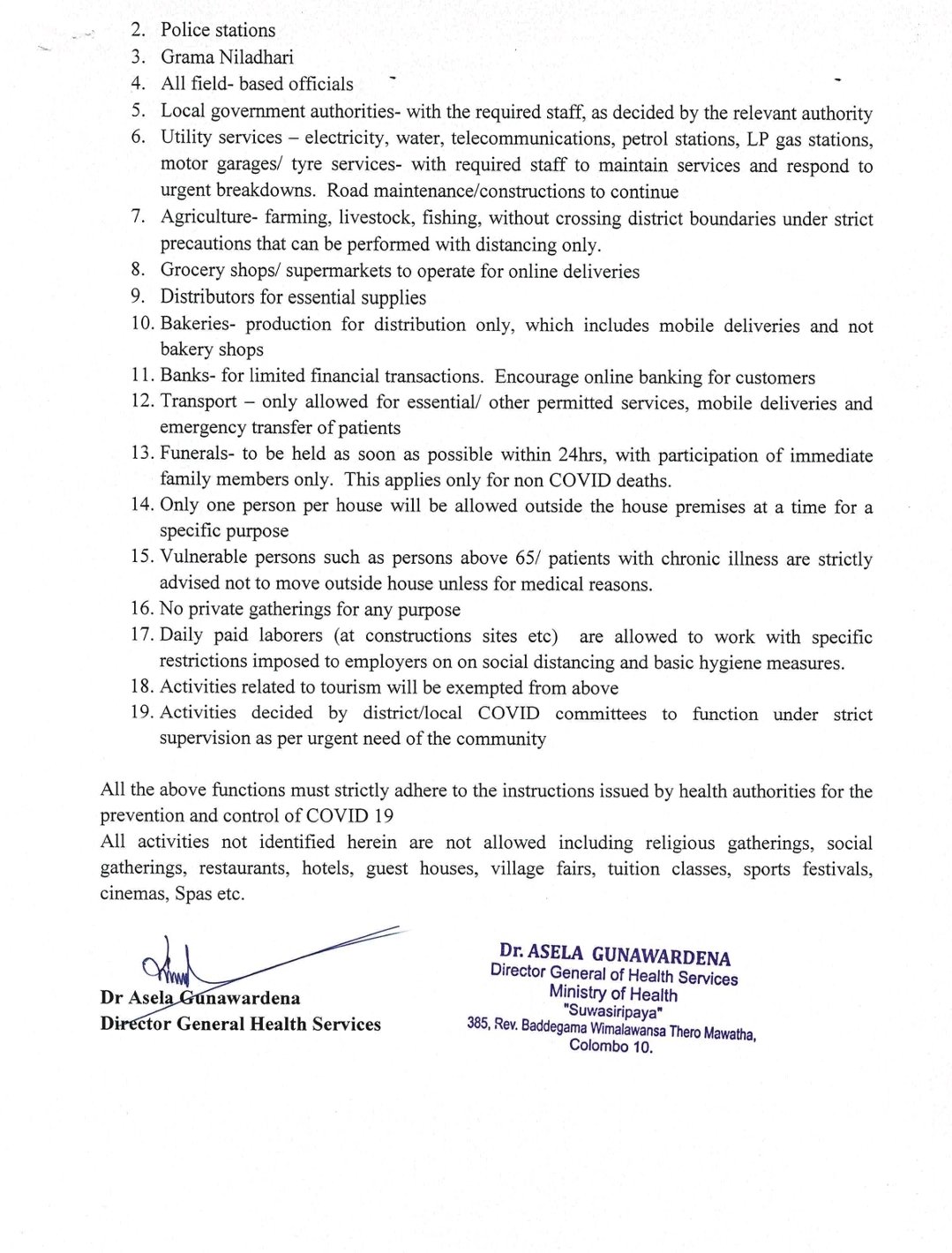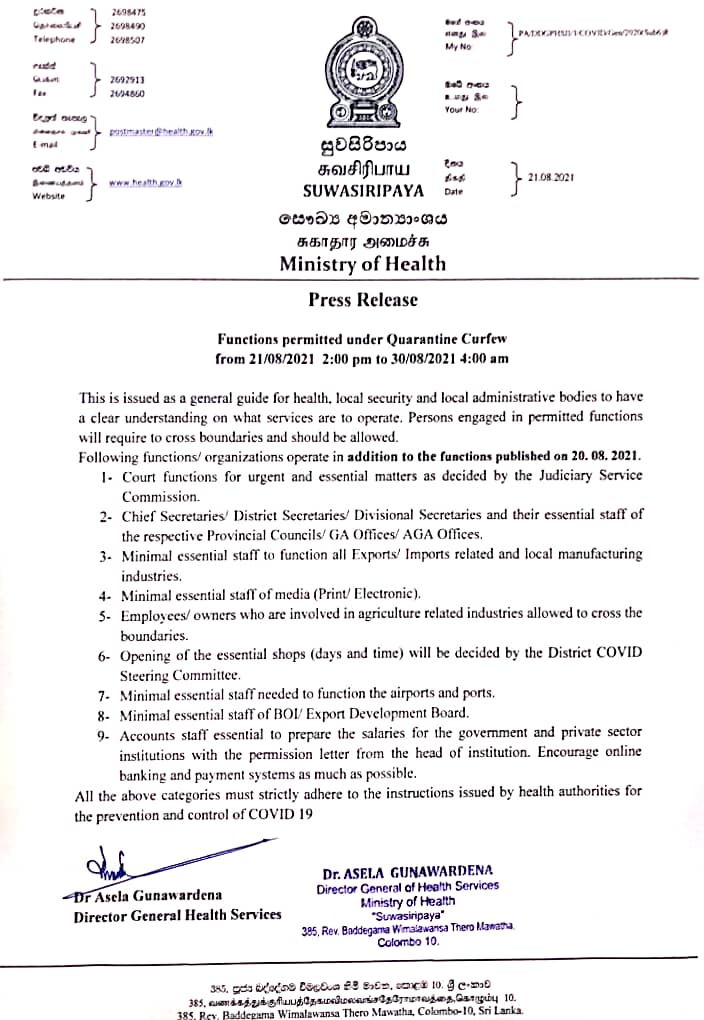 Subscribe to our Whatsapp channel for the latest updates on the news you need to know